One F Sound
Tel#: 513 239 6280
Cell#: 513 532 3540
Email: sales@onefsound.com
Is a distribution, sales, support and consultation company owned by Frank Oglethorpe. Currently One F Sound distributes the MASELEC and Gyraf Audio lines of very fine analog audio equipment.
Frank has a long history in the recording world, starting out at Air Studios in London, UK, in 1982 as a technical engineer. In this multi-room complex he maintained all forms of audio equipment in the recording path and also spent a couple of years at Air Studios Montserrat in the Caribbean as technical manager.
After Air Studios Frank went to work for Martin Levan in the live theatre sound system field assisting in the design, implementation, maintenance and installation of many musicals including Phantom of the Opera, Cats, Starlight Express, The Bakers Wife, Aspects of Love to name some.
After a spell of freelance work he took up a technical engineer position at Audio FX / FX Rentals. There he helped grow the company to become the UK's top audio recording rental company.  "FX", as it was known, served a multitude of studios in Europe and Frank specialized in supplying and overseeing remote recording rigs to such places as Abbey Road Studios, Watford town hall, Brunei, Dubai, Lebanon, Capetown, Lagos and many many more. He was technical director at FX for close to ten years before moving to the USA.
…… more on this at a later date.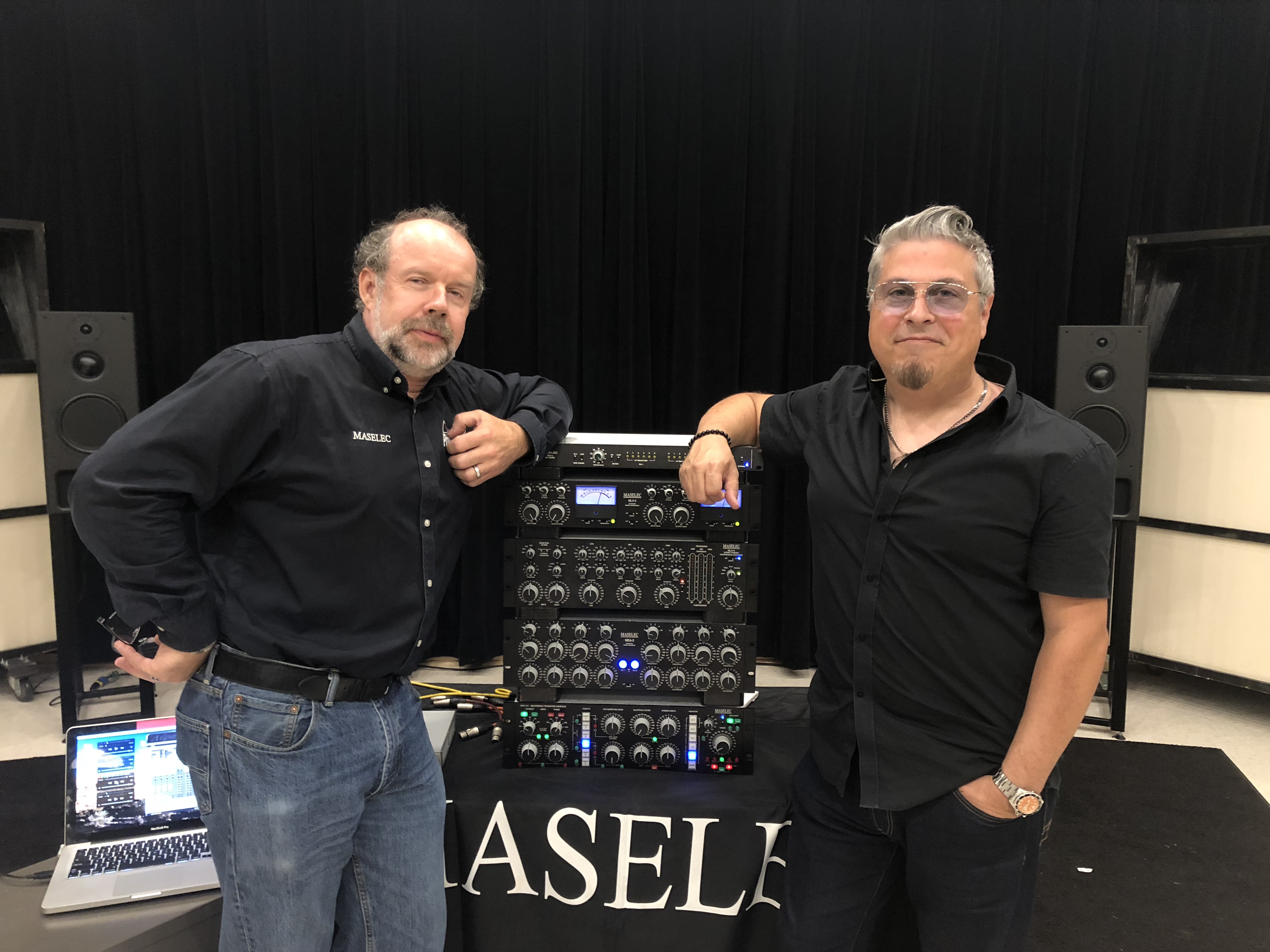 Frank Oglethorpe on the left and Joe Palmaccio of The Place For Mastering in Nashville to the right.